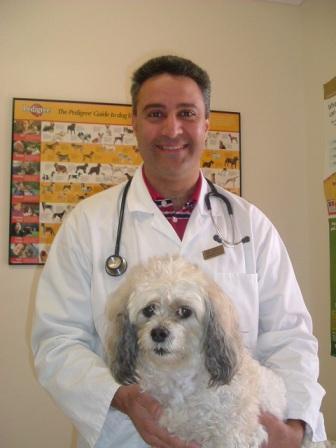 Dr Joe Covelli
Dr Joe Covelli graduated from the University of Melbourne in 1990. After graduation, Joe worked in small animal practice in Melbourne for three years. At that point Joe decided to design and build The Hoppers Crossing Veterinary Clinic and Hospital which he opened in 1994. As well as his degree in Veterinary Science with honours he also completed a four year Masters degree program in 1998 and now holds a Masters Degree in small animal internal medicine and surgery.
The hospital is now a modern facility employing seventeen pet health care professionals. Joe actively attends continuing education and supports student training at the University of Melbourne Veterinary School including being an Oral Examiner in Small Animals in recent years.
Joe is a local boy from the Western Suburbs of Melbourne. His interests include kung-fu, running, listening to music, gardening, and spending time with family and friends. Joe is married to Practice Manager Doreen, has two children and is actively involved in their school and extracurricular activities.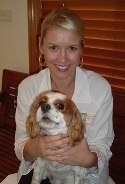 Dr Kristi Green
Dr Kristi Green has been partners in the clinic with Dr Covelli for the last 13 years, having joined the team as a new graduate 22 years ago. Kristi grew up in Hoppers Crossing and all of her family live close by to our clinic. Kristi married Andrew in 2005 and they have three gorgeous children to keep them both busy- twins Oscar and Letitia and Millie. The kids are all animal lovers too!
Kristi completed her Bachelor of Science degree at the University of Melbourne with honours in Zoology and then graduated with first class honours from her Veterinary science degree, studying at the local Vet School. In 2000 she also completed a Post Graduate diploma in small animal internal medicine. Kristi enjoys investigating medical cases, all types of soft-tissue surgery and also enjoys seeing smaller pets such as rats, guinea pigs and rabbits. She really enjoys using our new digital radiology machine. To view Kristi's past pet care articles, click on this link to see her blog!
Kristi's furry children are her Cavalier King Charles Spaniels Lola, her British Shorthair cat Harvey and a collection of goldfish.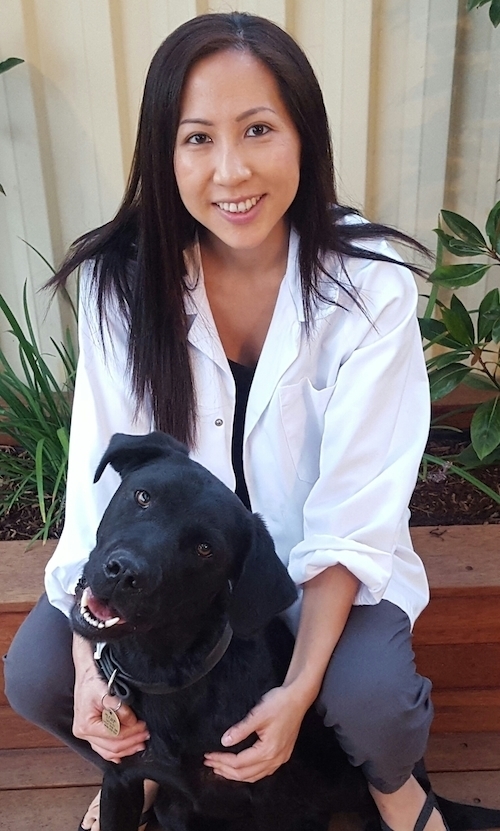 Dr Roslyn Choi
Roslyn grew up locally and graduated from the University of Melbourne Veterinary School at the end of 2011. While she was studying to become a vet she worked here at the clinic as a nurse and has also been involved with our Puppy Pre School program. Roslyn enjoys all aspects of small animal medicine and surgery. Roslyn enjoys travelling with her husband and spending time with her family. They are the proud owners of a much loved ex-Customs and Border Protection labrador called Lori. Roslyn has returned from maternity leave after having her second beautiful baby boy. We are thrilled to have her back at the clinic.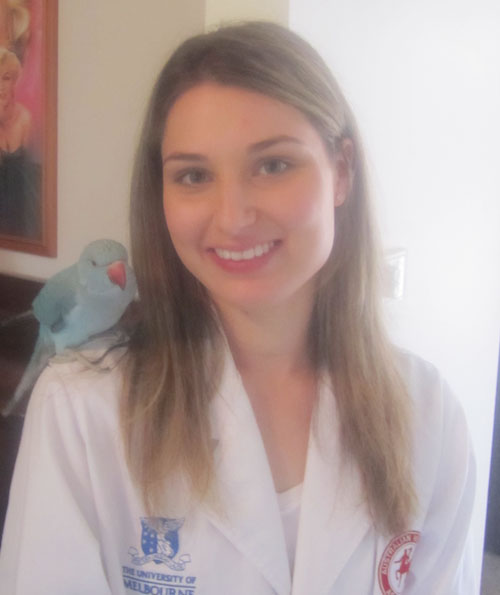 Dr Ashleigh Resic
Ashleigh graduated from the University of Melbourne at the end of 2015 after completing a Bachelor of Science and Doctor of Veterinary Medicine. She was awarded the Deans Honour List for outstanding academic performance in her third year of veterinary studies. Ashleigh has a special interest in small animal medicine and would like to pursue further studies in this area. She also enjoys seeing birds and other exotic pets and hopes to learn more in the future.
She is a Hoppers Crossing local having grown up in the area with her family. On her days off she enjoys spending time with her bird Smokey, playing basketball and tennis, listening to music and hiking.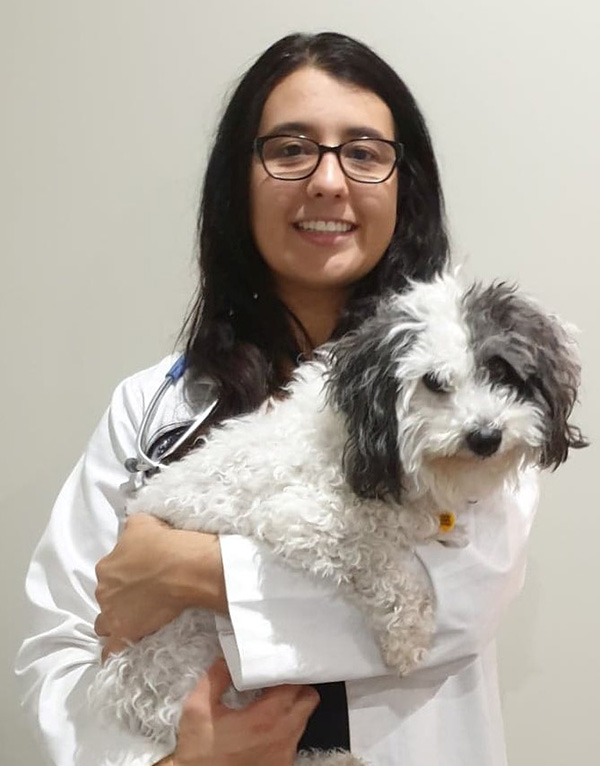 Dr Kathryn Borg
Kathryn graduated from the University of Melbourne with a Doctor of Veterinary Medicine at the end of 2018. She also completed a Bachelor of Science with honours at Monash University. Kathryn loves looking after small animals, especially cats and dogs and is proud to be a small animal vet. She really enjoys small animal medicine and behaviour, where she hopes to complete further study in the future.
Kathryn spent half her childhood in Hoppers Crossing and the other half in Gippsland when her family moved to regional Victoria. She moved back to the area for University and has decided to stay. Kathryn spends her free time with her little dog Teddy and cat Euki.
Contact Us
For any questions about your pet's health, advice, or to book an appointment, please give our team a call.