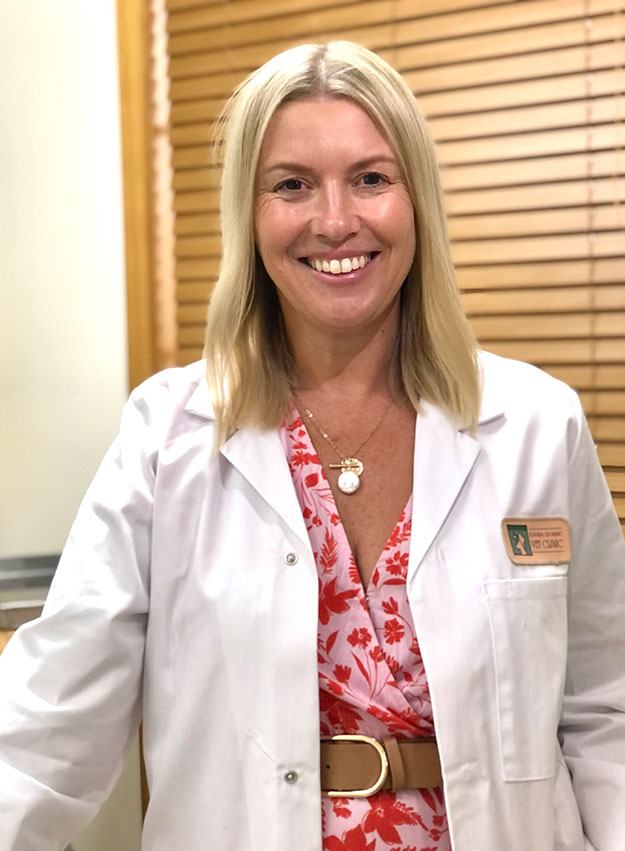 Dr Kristi Green
Dr Kristi Green has been a partner of the clinic for 15 years after having joined the clinic as a new graduate 25 years ago. Kristi grew up in Hoppers Crossing and all of her family live close by to our clinic. Kristi married Andrew in 2005 and they have three gorgeous children to keep them both busy- twins Oscar and Letitia and Millie. The kids are all animal lovers too!
Kristi completed her Bachelor of Science degree at the University of Melbourne with honours in Zoology and then graduated with first class honours from her Veterinary science degree, studying at the local Vet School. In 2000 she also completed a Post Graduate diploma in small animal internal medicine. Kristi enjoys investigating medical cases, all types of soft-tissue surgery and also enjoys seeing smaller pets such as rats, guinea pigs and rabbits. To view Kristi's past pet care articles, click on this link to see her blog!
Kristi's furry children are her Cavalier King Charles Spaniels Lola, her British Shorthair cat Harvey and a collection of goldfish.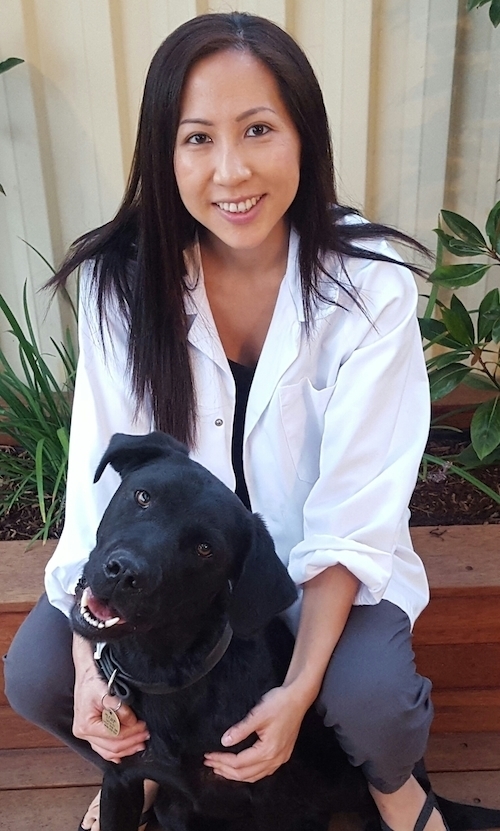 Dr Roslyn Choi
Dr Roslyn grew up locally and graduated from the University of Melbourne Veterinary School at the end of 2011. She has recently become a partner in the clinic after working here for the past 10 years.
While she was studying to become a vet Dr Roslyn worked at the clinic as a Veterinary Nurse and has also been involved with our Puppy Pre School program.
Roslyn enjoys all aspects of small animal medicine and surgery. Along with her husband Casey and two little boys Ethan and Eli, they are the proud owners of Lori, a much loved ex-Customs and Border Protection Labrador.
Dr Roslyn's hobbies include travelling, expanding her indoor plant collection and hiking.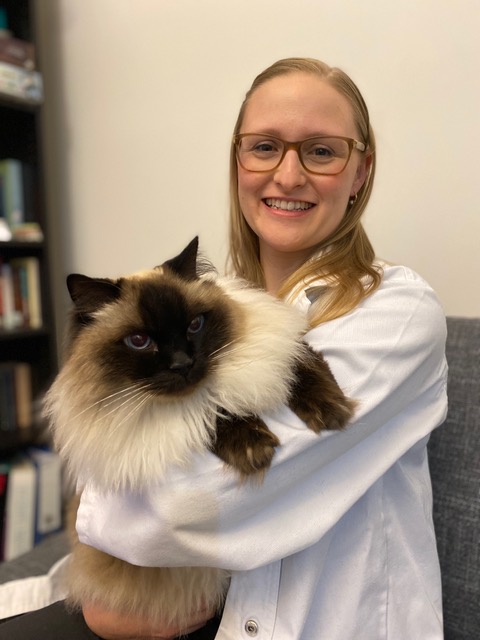 Dr Jocelyn 
Fitzpatrick
Jocelyn was born and raised in Australia's national capital Canberra and moved to Melbourne in 2012 where she worked as a veterinary nurse in the eastern suburbs of Melbourne. During that time, she completed her degree at the University of Melbourne Veterinary School graduating through the pandemic in 2020. She has a love for all animals, big and small, with her interests currently in feline medicine, animal nutrition and diagnostic imaging. Jocelyn is thrilled to be part of the Hoppers Crossing Veterinary family and to have such a wonderful supportive clinic to start her long career as a vet.
In her spare time, she enjoys dancing, going to the gym, stage acting and spending time with family and her supportive partner Ramsey. She is the proud owner of 3 wonderful cats, the domestic short hairs, Toftbo and Milly, and a beautiful ragdoll named Stannis.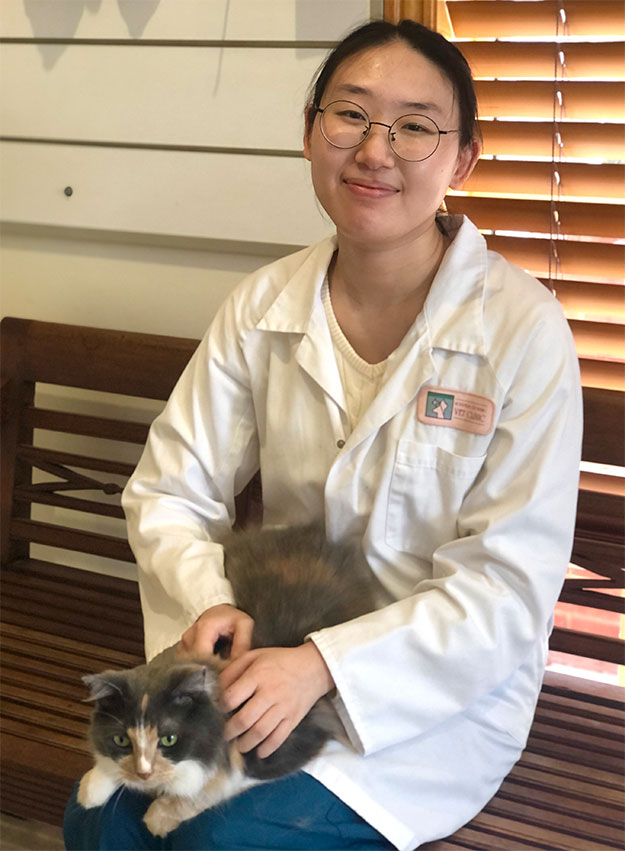 Dr Sue Noh
Dr Sue grew up and studied in Adelaide, South Australia until she moved to Melbourne and pursued her passion for Veterinary Science in 2010. She graduated from the University of Melbourne Veterinary School in 2017, with special interests in soft tissue surgeries and exotic animal medicine.
Since graduation, Sue has been working at small animal vet clinics around the Eastern Suburbs of Victoria until she joined our team at the Hoppers Crossing Vet Clinic.
In her spare time Dr Sue enjoys yoga, spinning, and playing with her Netherland dwarf bunny Coco.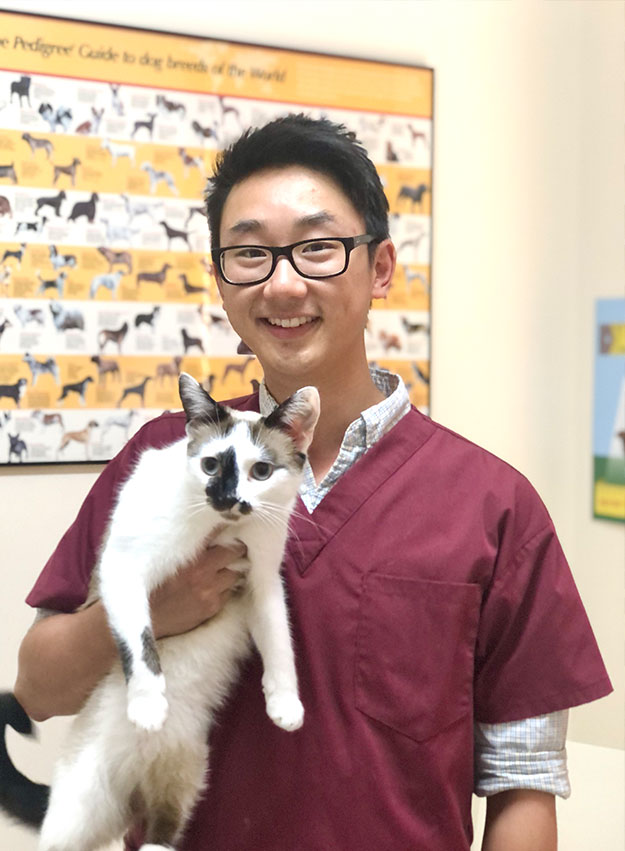 Dr Yang Loh
Dr Yang is a Hoppers Crossing local just like Dr Kristi and Dr Roslyn, having grown up around the corner from the clinic. Dr Yang completed a Bachelor of Science before graduating with a Doctor of Veterinary Medicine from the University of Melbourne.
His first job out of University was in a mixed practice in northern Victoria where he worked with all manner of species. Dr Yang then moved to the Northern Territory and provided veterinary services to a number of the local Indigenous communities.
He has since returned back to Hoppers to be closer to friends and family. Dr Yang loves both small and large animals and spends part of his week in Equine Practice.
Outside of veterinary work, Dr Yang enjoys fishing and 4 Wheel Driving. He already loves our clinic cat Gus!
Contact Us
For any questions about your pet's health, advice, or to book an appointment, please give our team a call.
Subscribe to our Newsletter
Join our mailing list to receive the latest news and updates from our team.