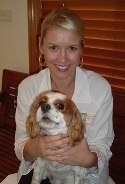 Dr Kristi Green
Dr Kristi Green has been partners in the clinic with Dr Covelli for the last 13 years, having joined the team as a new graduate 22 years ago. Kristi grew up in Hoppers Crossing and all of her family live close by to our clinic. Kristi married Andrew in 2005 and they have three gorgeous children to keep them both busy- twins Oscar and Letitia and Millie. The kids are all animal lovers too!
Kristi completed her Bachelor of Science degree at the University of Melbourne with honours in Zoology and then graduated with first class honours from her Veterinary science degree, studying at the local Vet School. In 2000 she also completed a Post Graduate diploma in small animal internal medicine. Kristi enjoys investigating medical cases, all types of soft-tissue surgery and also enjoys seeing smaller pets such as rats, guinea pigs and rabbits. She really enjoys using our new digital radiology machine. To view Kristi's past pet care articles, click on this link to see her blog!
Kristi's furry children are her Cavalier King Charles Spaniels Lola, her British Shorthair cat Harvey and a collection of goldfish.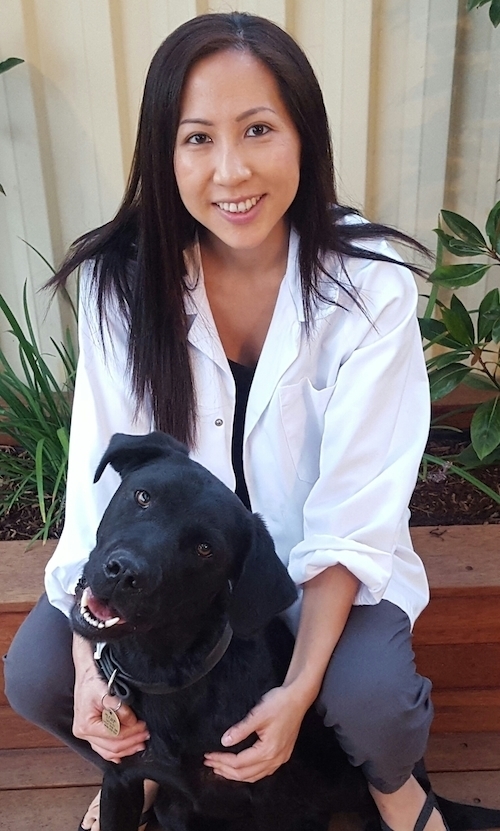 Dr Roslyn Choi
Roslyn grew up locally and graduated from the University of Melbourne Veterinary School at the end of 2011. While she was studying to become a vet she worked here at the clinic as a nurse and has also been involved with our Puppy Pre School program. Roslyn enjoys all aspects of small animal medicine and surgery. Roslyn enjoys travelling with her husband and spending time with her family. They are the proud owners of a much loved ex-Customs and Border Protection labrador called Lori. Roslyn has returned from maternity leave after having her second beautiful baby boy. We are thrilled to have her back at the clinic.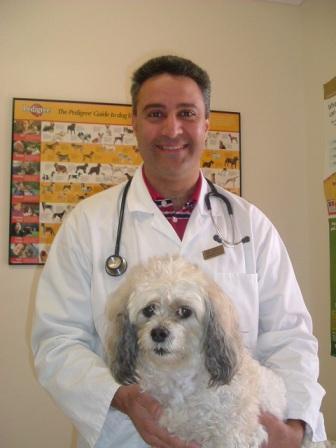 Dr Joe Covelli
Dr Joe Covelli graduated from the University of Melbourne in 1990. After graduation, Joe worked in small animal practice in Melbourne for three years. At that point Joe decided to design and build The Hoppers Crossing Veterinary Clinic and Hospital which he opened in 1994. As well as his degree in Veterinary Science with honours he also completed a four year Masters degree program in 1998 and now holds a Masters Degree in small animal internal medicine and surgery.
The hospital is now a modern facility employing seventeen pet health care professionals. Joe actively attends continuing education and supports student training at the University of Melbourne Veterinary School including being an Oral Examiner in Small Animals in recent years.
Joe is a local boy from the Western Suburbs of Melbourne. His interests include kung-fu, running, listening to music, gardening, and spending time with family and friends. Joe is married to Practice Manager Doreen, has two children and is actively involved in their school and extracurricular activities.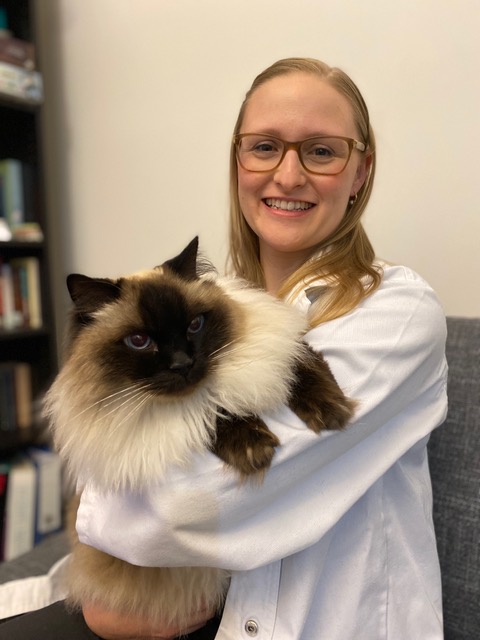 Dr Jocelyn 
Fitzpatrick
Jocelyn was born and raised in Australia's national capital Canberra and moved to Melbourne in 2012 where she worked as a veterinary nurse in the eastern suburbs of Melbourne. During that time, she completed her degree at the University of Melbourne Veterinary School graduating through the pandemic in 2020. She has a love for all animals, big and small, with her interests currently in feline medicine, animal nutrition and diagnostic imaging. Jocelyn is thrilled to be part of the Hoppers Crossing Veterinary family and to have such a wonderful supportive clinic to start her long career as a vet.
In her spare time, she enjoys dancing, going to the gym, stage acting and spending time with family and her supportive partner Ramsey. She is the proud owner of 3 wonderful cats, the domestic short hairs, Toftbo and Milly, and a beautiful ragdoll named Stannis.
Contact Us
For any questions about your pet's health, advice, or to book an appointment, please give our team a call.