Meet Our Nurses & Support Staff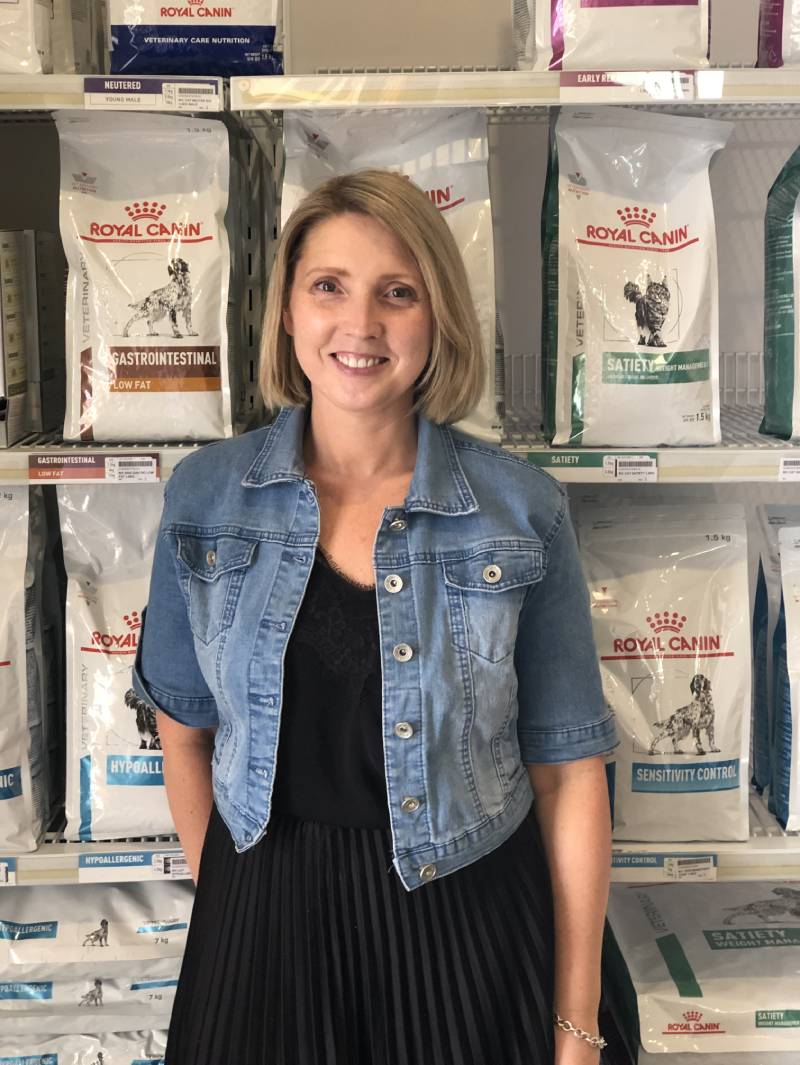 Carri Murray Green
Our practice manager, Carri Murray Green, as you might guess by the surname is Dr Kristi Green's sister. Carri has lived in Wyndham all her life and is married to Shayne and has two gorgeous children, Lachie and Georgia, as well as Bear, their five-year-old Poodle X.
Carri has a Diploma in Administration and has worked in healthcare for the past 30 years as a surgical medical secretary and practice manager. She's excited to be swapping her focus and experience from human clients to cute furry ones. Carri loves to travel and spending time with her family and friends.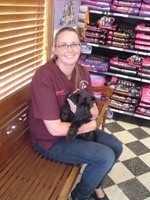 Rebecca O'Brien
Rebecca is one of our senior nurses having completed her veterinary nursing certificate in 2006. After a short period woking as a flight attendant Rebecca returned to veterinary nursing realising that her love for animals was too strong. Many of our staff attended her wedding to Simon on Hamilton Island in 2004. They are now proud parents of two beautiful children Joel and Ava. Rebecca's family love their pet rabbit Gerald!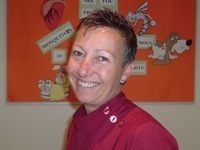 Andrea Morley
Andrea started nursing in February 1977 at the age of … let's just say as a very young child! After establishing a reputation as a very knowledgeable veterinary nurse, she eventually ended up working here a few months after Joe opened the clinic.
Andrea is proficient in all areas of nursing and cannot choose which area she likes most. In all her years of nursing she has never contemplated changing careers and loves the challenge and social aspect of her veterinary career. She is also a qualified animal groomer.
Andrea enjoys spending time with her family including 4 beautiful grandchildren and breeding and showing dogs. She currently 2 gorgeous French bulldogs at home.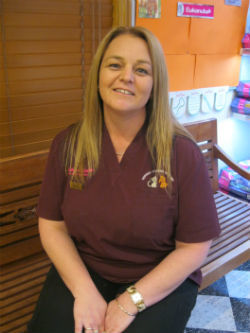 Kylie Trigg
Kylie joined our team as a trainee nurse back in 2004, after deciding the time was right to fulfill her dream of working with animals and completed her certificate in nursing in 2006.
Kylie is an avid animal lover whose furkids include Solomon and Memphis the Rottweilers. Kylie enjoys attending dog obedience as well as tracking with Solomon.
Kylie is a country girl at heart having competed in mountain racing throughout country Victoria with her beloved horses.
Kylie looks after our promotional displays, does the pet pharmacy orders and is also a registered microchip implanter. Kylie is married to Paul and has 2 daughters and 3 step children.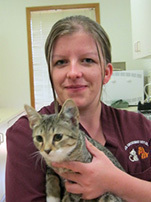 Wendy Trawn
Wendy started working at our clinic since February 2013 after completing a certificate IV in Veterinary Nursing in 2012. Wendy has 1 dog, Maverick the Australian Shepherd. Wendy has lived in Hoppers Crossing all her life and has been a member of the Werribee Obedience dog club for many years and enjoys both the training and social aspects. Wendy's dog training experience means she does a great job of doing the pet food orders and running our Puppy Classes held each month.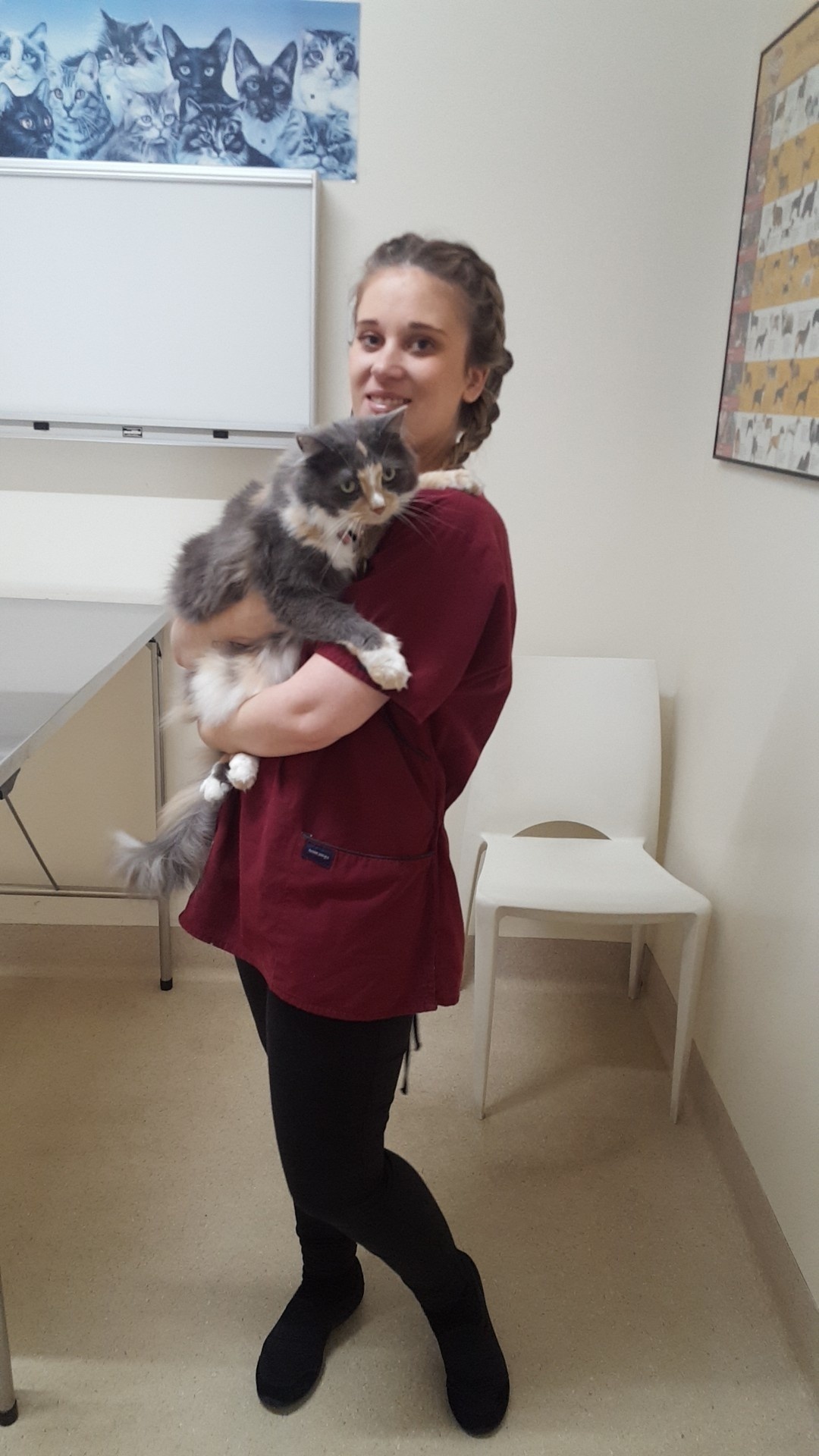 Ashleigh
Ashleigh was born at the old Werribee hospital and has remained living in Hoppers Crossing.
Upon completing Year 12, Ashleigh began working as an early childhood educator, however her passion has always been with animals. She has always had a knack of finding stray cats or injured birds whilst growing up, as well as having a variety of pets ranging from mice and budgies to guinea pigs. She has long dreamed of becoming a Veterinary Nurse.
Early in 2013, Ashleigh began her Certificate IV in Veterinary Nursing and commenced her training here at HCVC, which she completed in 2014. Upon graduating in March 2015, Ashleigh began working at a large and busy inner city animal hospital where she was exposed to various surgeries and treatments.
Ashleigh has recently returned to HCVC and enjoys all aspects of nursing and interacting with clients and their pets. She has a keen interest in geriatric care, surgery, reducing anxiety in cats and minimising stress in general with all animals in a veterinary clinic environment. Ashleigh has also worked as a cattery attendant which she credits to her becoming quite skilled at handling cats of various temperaments.
Ashleigh currently has 3 cats and a rabbit named Nooski!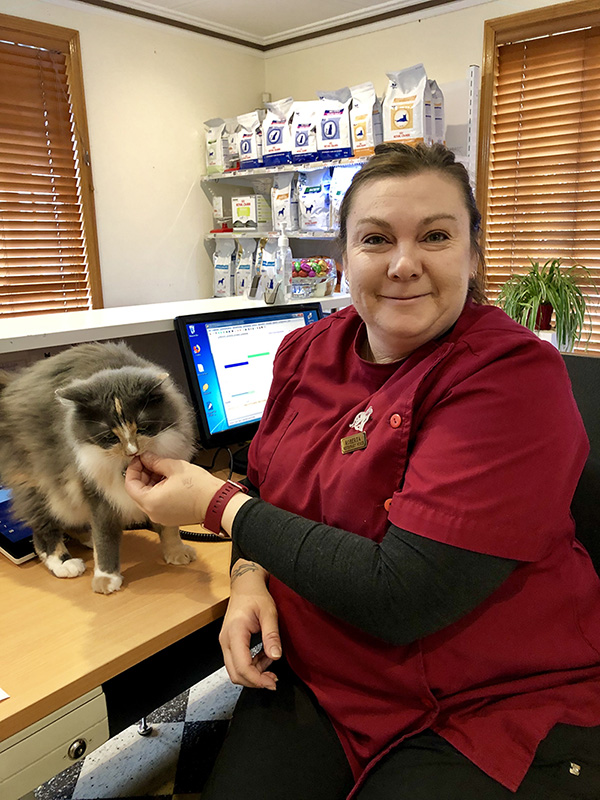 Roberta
Roberta began her career as a trainee veterinary nurse with us in 1996. After a few years she left to pursue other interests including a science degree and a series of uninspiring jobs. She eventually returned to her love of animals and the clinic and is a skilled and passionate addition to our team.
Her other calling is writing and Roberta is a published author of numerous fantasy and horror short stories as well as her own collection, and a fantasy novella.
Her fur-baby loves include her two cats, Pandora and Tyrion, and a mischievous Chihuahua named Ren.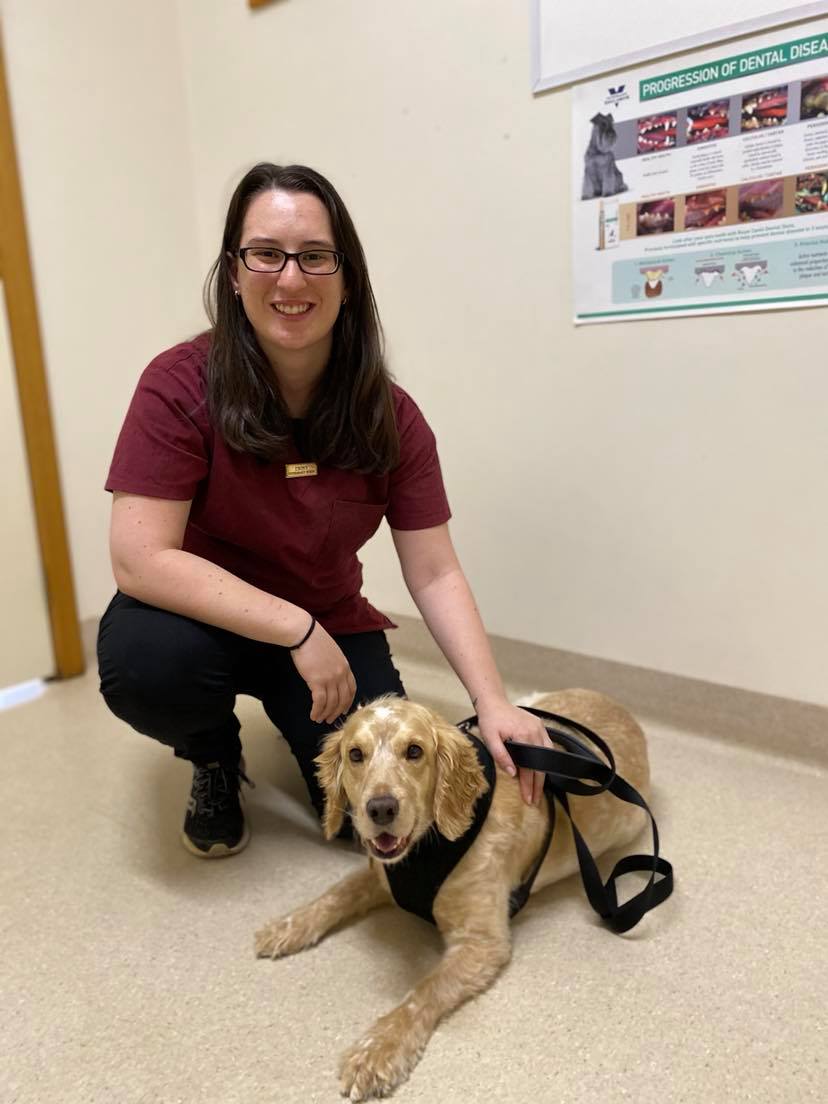 Ebony
Ebony was born in Sunshine and has lived in the western suburbs her whole life. She has grown up around animals, and realised from a very young age that she wanted to be a veterinarian.
Ebony completed her Bachelors of Science degree in 2017, and then decided to start studying veterinary nursing to help boost her veterinary knowledge. The clinic took Ebony on as a student nurse at the start of 2019 during her veterinary nursing certification, and at the start of 2020 she got accepted into the Doctor of Veterinary Medicine at the University of Melbourne, and will complete her studies in 2023.
Ebony is interested in working with domestic animals, and she currently has two cats, a domestic short hair called Bender and a cheeky little DMH called Monty, and a Cocker Spaniel cross called Biscuit.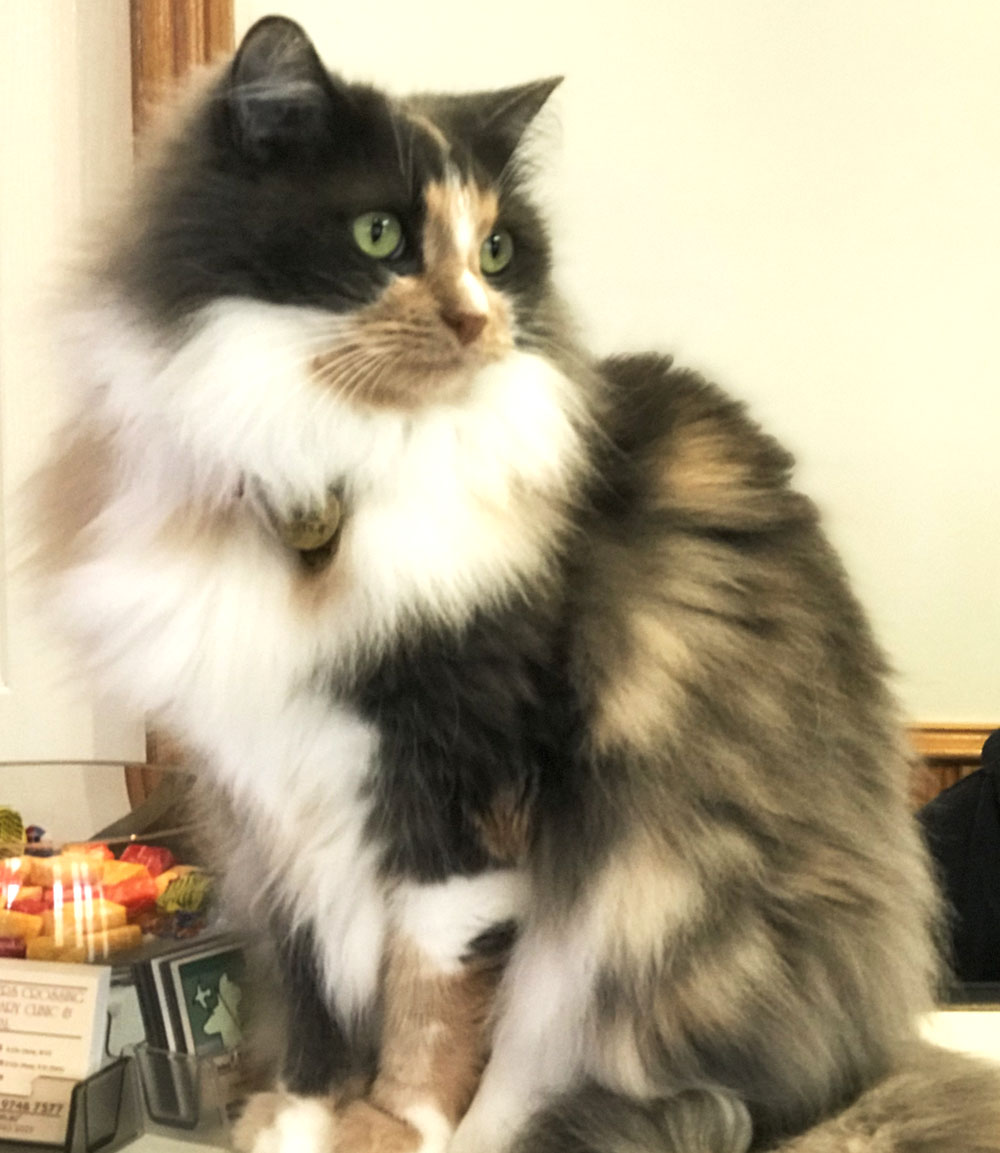 April
April is our clinic cat who presented to us as a stray in April of 2015. We all fell in love with her from the day she arrived and after Frazer's approval we decided to keep her as another clinic cat. She loves to meet other pets out in the waiting room. She can be found at the front desk snoozing in her basket or snacking on treats and her name-tag reads "Queen Bee".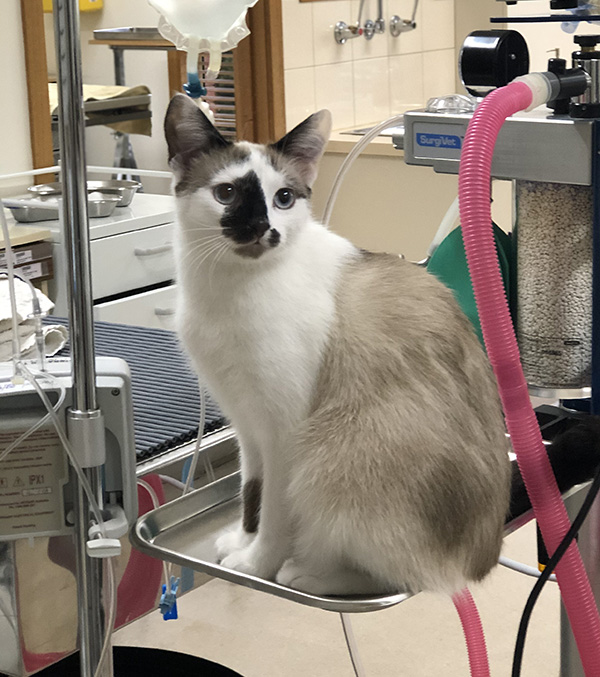 Gus
Gus is the latest addition to our team, joining the clinic in 2020 after being found as a stray as a teeny tiny kitten. He is super photogenic and a very funny character. He loves to help out in surgery and check on all our patients. When he is not following April around the clinic Gus will be playing with his toys or helping the nurses with their jobs. On the weekends he often has sleepovers for the weekend with Dr Kristi or nurse Rebecca and their families.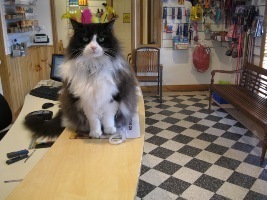 Frazer
Frazer is our clinic cat who recently passed away at 17 years of age. He came to us after being found as a stray at a nearby school. After nobody claimed him, he adopted us as his new family.
Frazer gave us hours of enjoyment and kept our clients entertained for so many years. We miss you so much Frazer – our very special Public Relations Manager.
Contact Us
For any questions about your pet's health, advice, or to book an appointment, please give our team a call.
Subscribe to our Newsletter
Join our mailing list to receive the latest news and updates from our team.